BEDS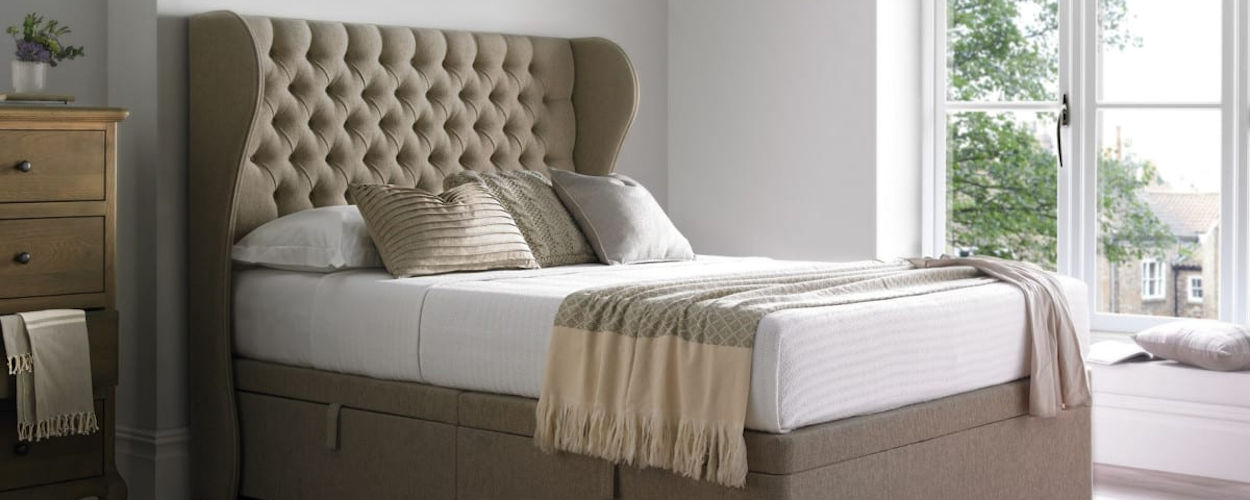 Beds
We have a range of beds on display but other beds can be supplied from our manufacturers please take a look at their websites, all sizes of divan beds, ottomans and zip & links are available, we also offer Heathopaedic and Medicpaedic mattresses


Dura Beds
We are one of the largest bed manufacturing companies employing over 165 people located in the heart of the bed manufacturing industry in West Yorkshire. Since inception we have grown quickly and are now the second largest independent manufacturer of beds and mattresses in the UK making over 4,500 mattresses and 2500 divan beds per week. As well as serving the UK market we have recently started exporting to Spain, Portugal, and Denmark.
We manufacture Mattresses, Divan Bases, Ottomans and Headboards and our current range consists of both value and premium products at the mid-range sector of the UK Market.
Click here to see the full range of Dura Beds


Highgate Beds
Good night, every night. IS EXACTLY WHAT WE ARE STRIVING TO ACHIEVE.
Whether this be that perfect night's sleep, or a exquisite colour scheme for your room, then we can have it covered, and more. We are pioneers in the latest development, and hope to envelope you into our sleeping comfort.
Click here to see the full range of Highgate Beds