CARPETS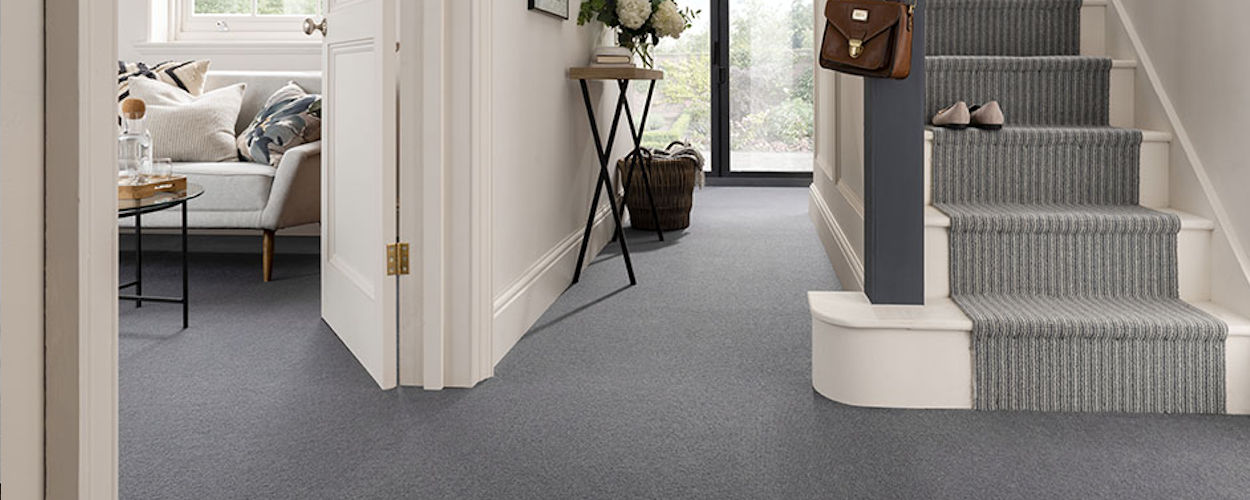 CARPETS
We have a vast range of domestic carpets and comercial carpets which will give you all the options you require to make an informed decision; Whether you require twist pile carpet, velvet pile carpet, 80/20 wool, berber carpet or a saxony. We can provide you with samples of any carpet to cover all budgets and tastes.


Cormar Carpet Company - Easy Clean Ranges
Stain resistant, pet & family friendly. Our Easy Clean carpet ranges are perfect for all around the home and all come with a 10 Year Stain and Wear Guarantee...
Click here to see the full range of Cormar Carpet Co Easy Clean Carpets


Kingsmead Carpets - Quality Wool and Clean Easy Carpets
All our British Wool products are 80/20 twist piles available in 4m and 5m allowing you the flexibility and choice in a variety of colours. From calm neutrals to vibrant bolds, we have a carpet to suit any room and style at an affordable price.
Our exciting new WOW (Wool Owners Warranty) initiative allows all our wool carpets to carry a warranty to ensure that they look as clean as the day they were fitted.
If you are after a luxurious feel, try our Luxurious Saxonies, the long pile provides a soft and sumptuous feeling underfoot which are easy to clean and feature our "Everlon" polypropylene fibre.
Click here to see the full range of Kingsmead Carpets


Manx Tomkinson - Home of Tomkinson Twist, the world's best-selling twist carpet
Whether it's a luxury bedroom for a peaceful nights sleep, a contemporary flair in the entertainment space, or a cosy night in the family lounge, draw inspiration from our wide range of carpets to suit every occasion.
Click here to see the full range of Manx Tomkinson Carpets


Penthouse Carpets - The sort of quality that comes when the people who make your carpet really care.
Buying a Penthouse Carpet means buying a British made wool carpet of true quality.
We're passionate about our high quality, beautiful wool carpets that exceed expectations for comfort, warmth and durability.
Click here to see the full range of Penthouse Carpets


Victoria Carpets
Founded in 1895 in Kirkcaldy, Scotland, Victoria Carpets has developed into a well known and established company.
As a founding member of the Carpet Foundation and having won numerous industry awards, we are proud of our reputation for producing high quality carpets that are engineered to stand the test of time, both residential and commercial.
Click here to see the full range of Victoria Carpets


Fells Carpets - Suppliers of Fine Quality Carpets.
Bringing high fashion, in fusion with the very latest colour and tones, we give you the most up-to-date collections from around the globe.
Our non-woven products include luxurious deep pile saxonys, along with hard wearing twist piles also made to the same high standards. We also offer colours, tones and texture to reflect the latest trends in the home furnishing market.
Click here to see the full range of Fells Carpets


Kellars Carpet Collection
Choose from 3 ranges and over 300 products in our Centicus, Amphora and Senteos collections, whether this be a Rib Gel, Wool, Saxony, Twist, & Loop carpet, we can supply you with comfort, elegance and performance in carpets.
Click here to see the full range of Kellars Carpets


Furlong Flooring
Furlong Flooring is a one-stop-shop for all your flooring needs. Whatever quantity and whatever type of flooring, we can help. We manufacture and source flooring to suit all applications and all price points, making us the go-to supplier for anyone involved with flooring sales.